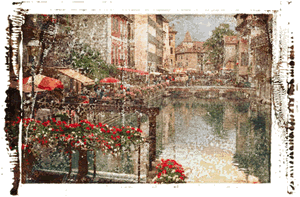 AdSense Consulting
I do consulting for AdSense publishers, to increase AdSense profitability.
Services include:
Checking a current publisher's site for compliance, to ensure it meets all current terms & policies of the AdSense program, and make recommended changes for any aspect of the site that is non-compliant.
Recommend changes or modifications to the AdSense appearance, such as font and ad colors in order to increase CTR.
Recommend the best integration of AdSense into a page or site, in order to increase CTR & EPC.
Checking a potential publisher's site before applying or re-applying, to suggest changes to a site before sending in an application to Google AdSense.
Contact me with your needs for a quotation of services.
Jenstar.ca ~ Consulting ~ About Jenstar ~ Contact Jenstar
© 2003-2004 Jenstar.ca